These Days of Fiction

( 2019, Mexico City )
"Verses of Light, Colour and Uncertainty (80)" being installed at joségarcía ,mx for the "Some works I want to show you" group show of the Summer of 2019 in Mexico City.
---
This Human Experience We Share (These Days of Fiction)


A tidal lock showing us only our own version of reality. Us and our experience candidly gazing at each other, we can only see our faces, our backs will always remain unseen. This is a phenomenological orbit behaving as a mechanical choreography.

We are in a constant altered state of consciousness… but which state is not altered consciousness?⠀

Perception untamed — distorted and subjective in its depths, while sensible and thorough in its surface. An involuntary irreality, automatic. We are in a romance with the opaque in this shared fiction that brings us together.

⠀
---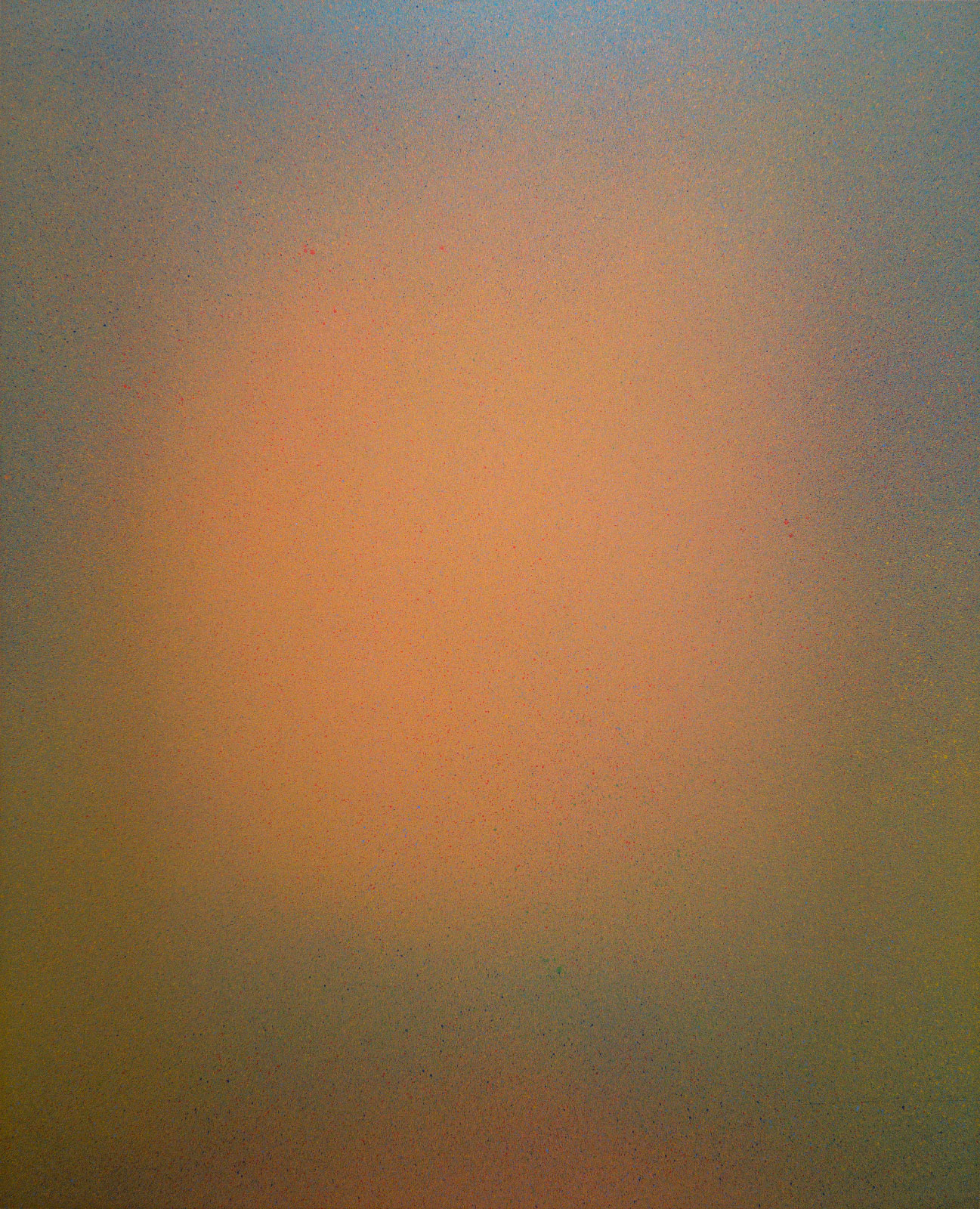 Verses of Light, Colour and Uncertainty (81), 2019
270 x 220 cm — 106,3 x 86,6 in
Acrylic on canvas

Detail

---
This Human Experience We Share (These Days of Fiction) 7, 2019
250 x 190 cm — 98,4 x 74,8 in
Acrylic on canvas
---
ESTA EXPERIENCIA HUMANA QUE COMPARTIMOS (estos días de ficción)





Una rotación sincrónica que solo nos muestra una versión de las cosas. Nosotros y nuestras experiencias con miradas fijas entrelazadas, solo nos miramos a los ojos, nunca nos veremos las espaldas. Esta es una órbita fenomenológica a modo de danza automática. ⠀

Un estado alterado de conciencia constante... ¿pero qué estado no es conciencia alterada? ⠀

Percepción indómita; distorsionada y subjetiva en su fondo, cabal y acertada en su superficie. Una irrealidad involuntaria, automática. Vivimos en un romance con lo opaco, en esta ficción colectiva que nos une.⠀



⠀






---
This Human Experience We Share (These Days of Fiction) 4, 2019
150 x 230 cm — 59 x 90,5 in
Acrylic on canvas
Detail
This Human Experience We Share (These Days of Fiction) 9, 2019
150 x 230 cm — 59 x 90,5 in
Acrylic on canvas
Detail
---
Paintings in progress in the studio during the Autumn of 2019
---
Verses of Light, Colour and Uncertainty (81), 2019
150 x 120 cm — 59 x 47,24 in
Acrylic on canvas







Verses of Light, Colour and Uncertainty (81), 2019
150 x 120 cm — 59 x 47,24 in
Acrylic on canvas

---
Light Within Darkness (epilogue) 90, 2019
170 x 240 cm — 66,9 x 94,5 in (two panels)
Acrylic on canvas
Detail
---
Us as a Poem of Delusion (1), 2019
190 x 250 cm — 74,8 x 98,4 in
Acrylic on canvas
Two detail photographs from "Us as a Poem of Delusion, 1"
---
Paintings in progress in the studio during the Autumn of 2019 (Mexico City)